Owner
I was the National Sales Manager for the JUG Livestock Waterer until Edstrom Industries sold the product line in 2005. I am the Territory Representative for the product in the Midwest. Please contact me for your nearest dealer. If I can be of any assistance to you, please don't hesitate to contact me. I can be reached by phone at: 515-771-6036  or by email at Wes@WesLynn.net. Thank you for your interest in our products. We gladly accept checks, Visa, Master Card and PayPal.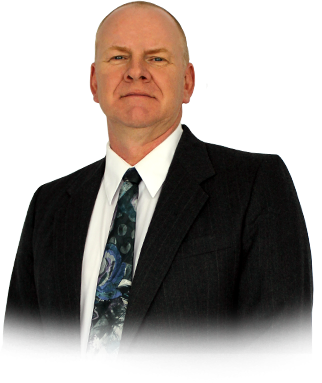 Jug & Freeze Guard History
The JUG and Freeze Guard were designed by Wayne Noland. I went to work for his company, Noland Manufacturing, in 1988. Wayne sold the company in 1990 to Bill Edstrom, who continued to operate the company in Carlisle, Iowa, as Noland Systems for five more years. Then in December 1995 the production was moved to Waterford, Wisconsin, and became a part of the Edstrom Industries selection of Ag Products. Bakko Industries purchased the product lines from Edstrom Industries in 2005. Bakko Industries also manufactures the Champion Tow Rope.
I started WesLynn Enterprises in 2006 to sell the JUG Livestock Waterer and Freeze Guard Waterers, as well as Champion Tow Ropes in Central Iowa and beyond.
TESTIMONIALS
from customers
My cows love the JUG. I have watched cows bypass drinking out of the creek to drink out of the JUG. It's cooler, fresher water in the JUG than in our creek. Many thanks.
-Fred Abels, Holland, IA

Between my son & I, we own 8 JUGS. The JUG provides good, clean water. It's trouble free and keeps water thawed out in winter. Livestock really enjoy drinking from the JUG.
-Jim Goodhue, Carlisle, IA

This product is one of the few that hasn't given me problems throughout my years of raising cattle. It was a wise decision when we purchased the JUGS over 20 years ago.
-LaRene Dvorsky, Iowa City, IA

This winter (2013/14), I was thankful that all winter the tractor always started and the JUG waterers never froze.
-Norval Mosher, Liscomb, IA

Thank you for the good service. By the way, the diaphragm took care of the problem, these are a real nice watering system and simple to monitor and repair.
-Dave Rock, Iron Mountain, MI

I have three brands of waterers on the farm. ONLY the JUG is trouble free.
-Sauser Farms, Cascade, IA

Wes, That diaphram did the trick!! Thank you for your advice, I had it running in an hour!!
-Dean Dunbar, NE

Thank you Wes for great service and always answering my concerns. Thanks for representing a great product!
-Larene, Iowa City, IA